Custom Home Theater in the OC
OCTV Home Theater is a Professional Home Theater Installation company established in 2006
Local here in Orange County. We have been providing quality installations for 20+yrs
We beat our competition with top quality work, competitive dealer pricing, honesty and elite customer service.
Whether you are looking to install a Custom Home Theater System, Fast reliable Internet or simply install that new 4K/8K TV give us a call to get it done right the first time.
Save your Money! Why pay Retail for A/V products? We are Dealers for a variety of quality brands. Low Price Guarantee
We have REAL 5* Reviews. Unlike others we don't buy reviews!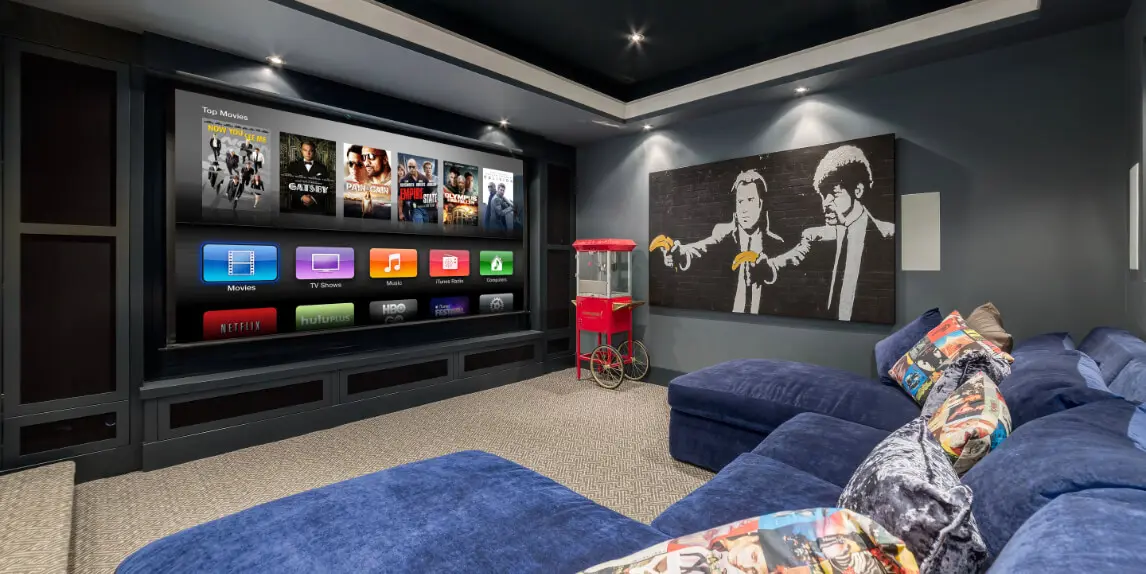 Dealer Brands - Low cost Guarentee